So many questions swirled in my mind as this day quickly approached:
How did 365 days go by so incredibly fast?
How did he go from sleeping most of the day, to 2 naps a day, to giggling, to smiling, to crawling, to eating, to playing, to swinging, to walking all within a year?
How can I sit and just enjoy watching him play more?
How do we teach him all that he should know to be the little boy and man we hope he will grow into?
I have no answers to the questions in my mind, so I am going to just continue to enjoy each day, hour by hour.
For his birthday, we decided to keep the BIG ONE small and intimate with mostly family and a close friend. It was special to have 2 sets of grandparents, traveling from Kansas and Florida, along with a great grandmother from Kansas City.
I had big dreams of a larger party, more decor and then I faced reality that a mid July party for the 1st Birthday would be better suited at home and with a small family group. However I still wanted to have a little fun with simple decorations built on a color/dot graphic theme. I found the dollar aisle of Target, large helium balloons, photo banners, and accessories from Lincoln's room all go together for fun party decor.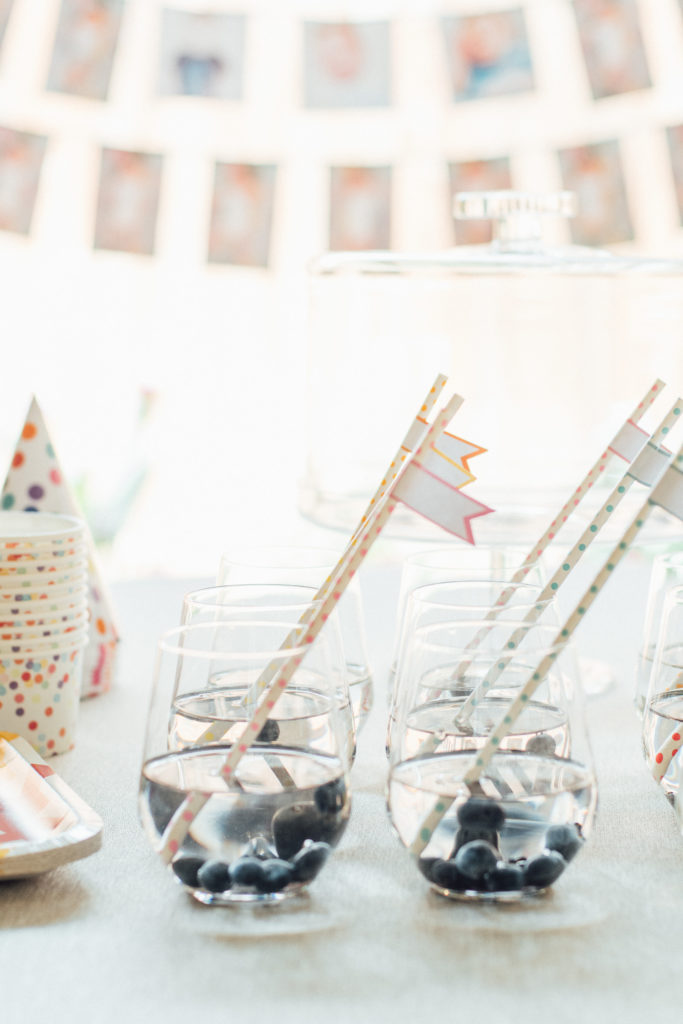 So excited about the lil smash cake that I worked with the owner Meghan of the amazing local bakery The Hospitality Sweet to make specifically for Lincoln – egg free due to an early diagnosed allergy! I also am now a big fan of the personalized cake toppers that I found online and will be ordering more fun things from these talented sisters again soon.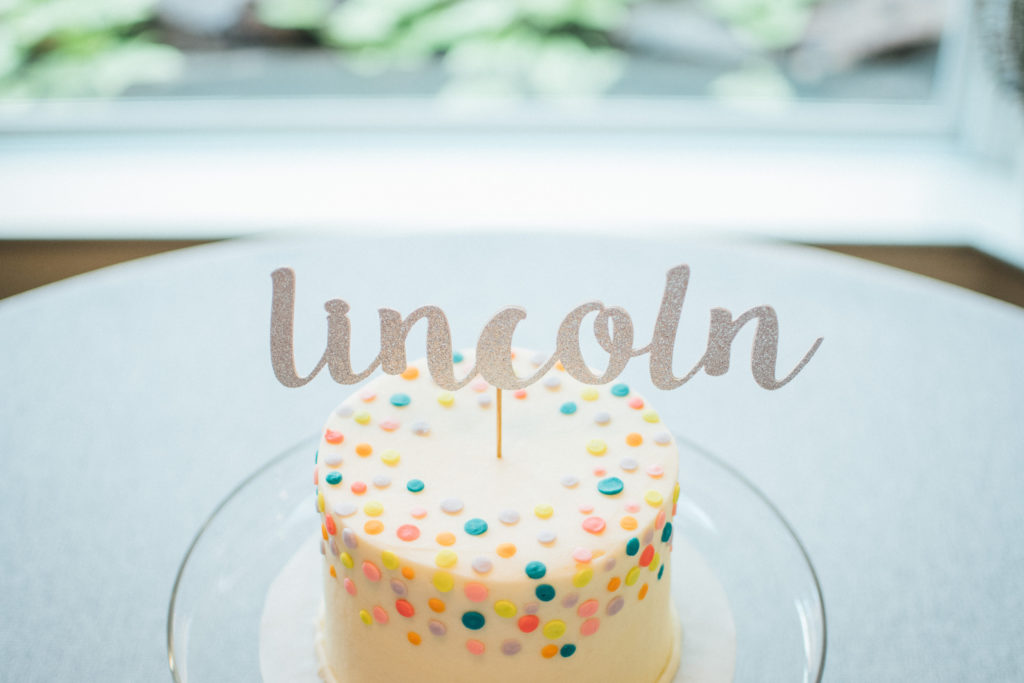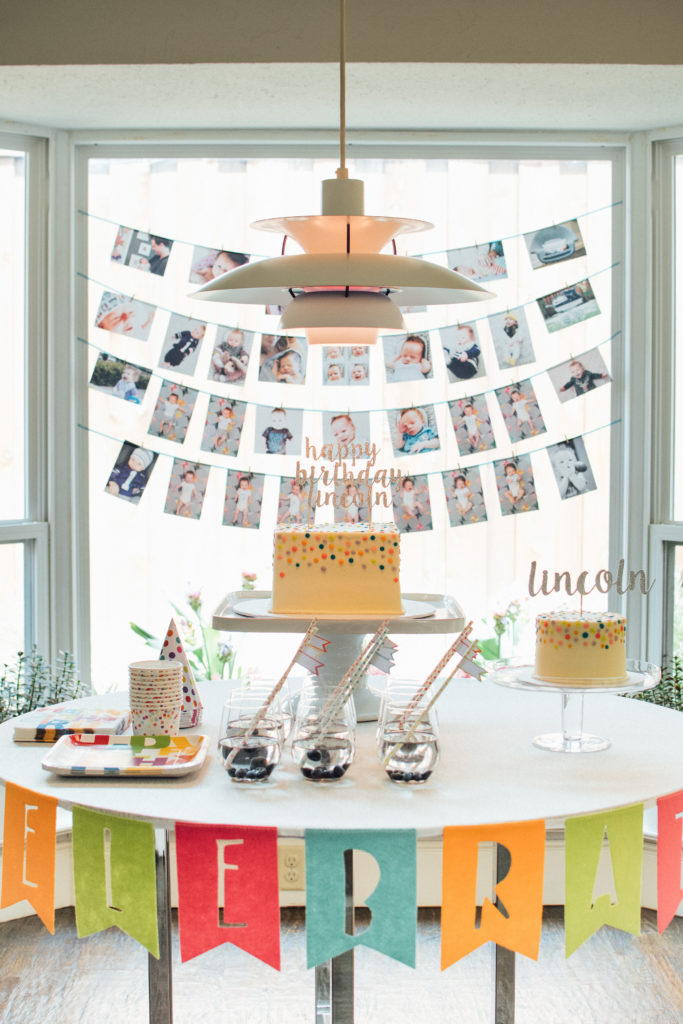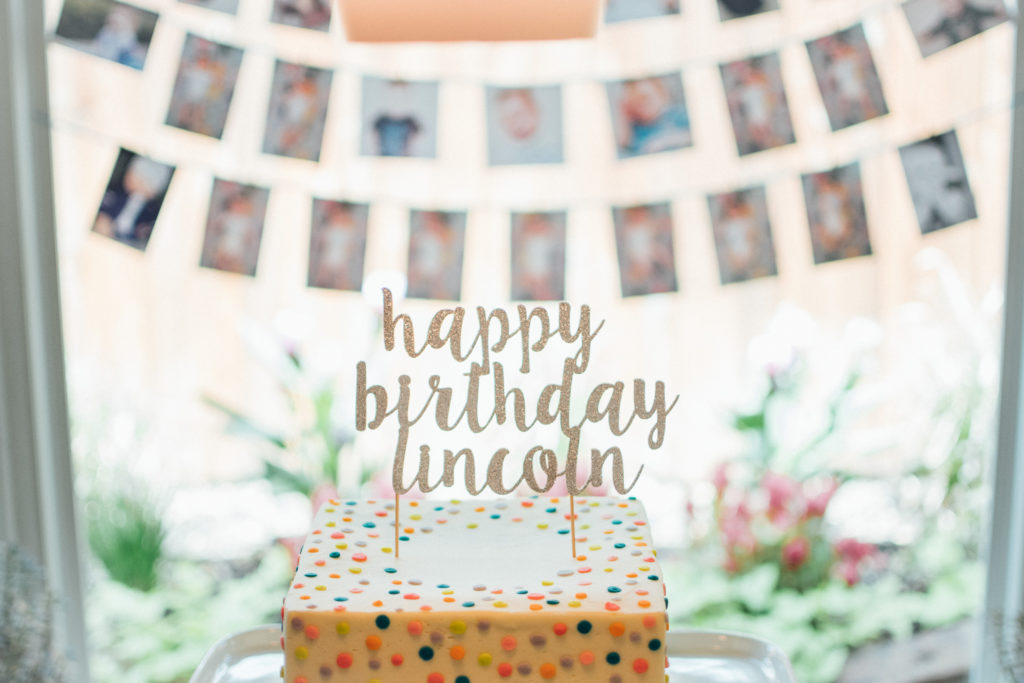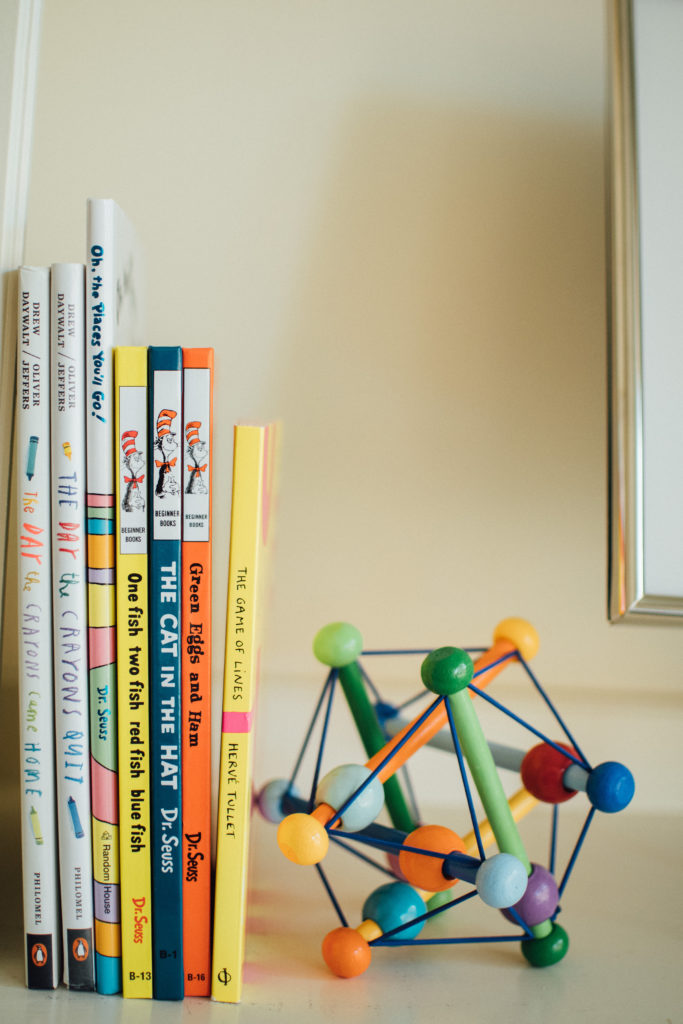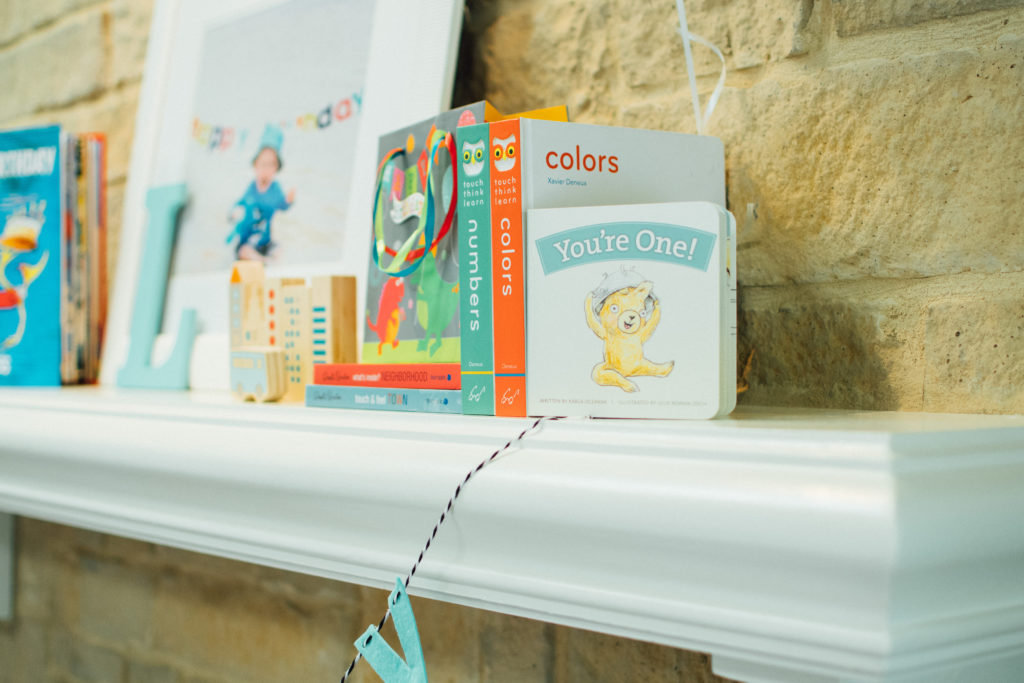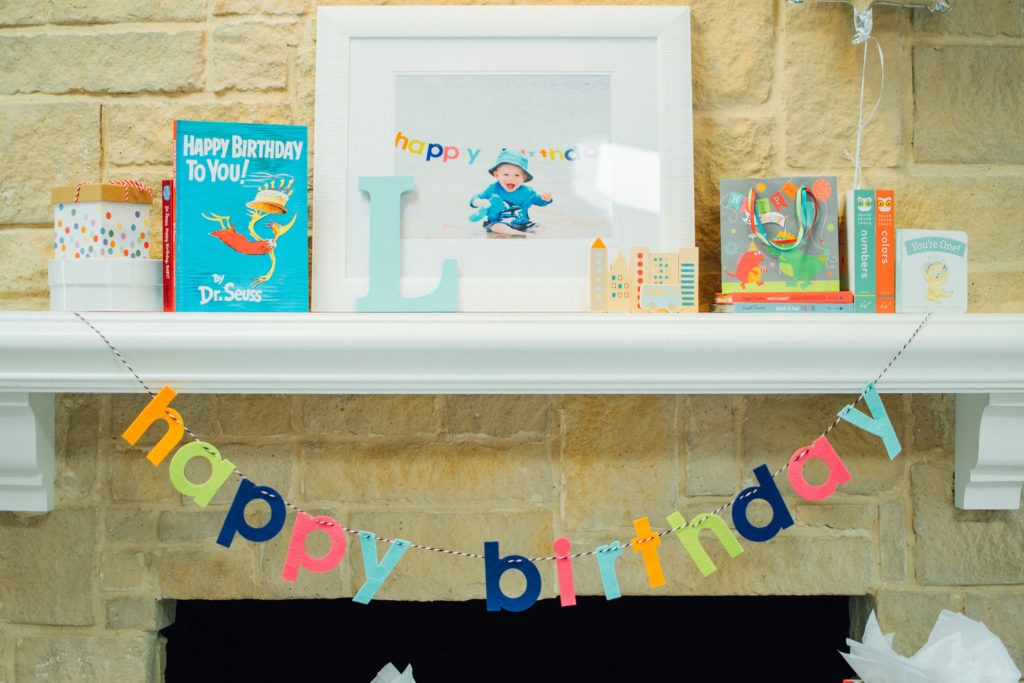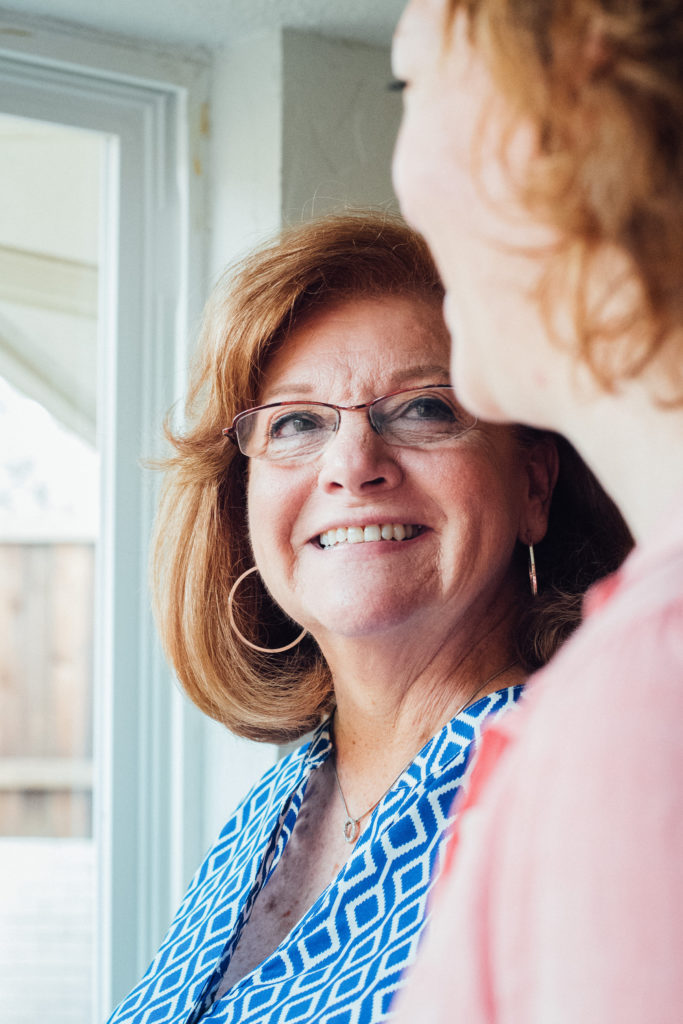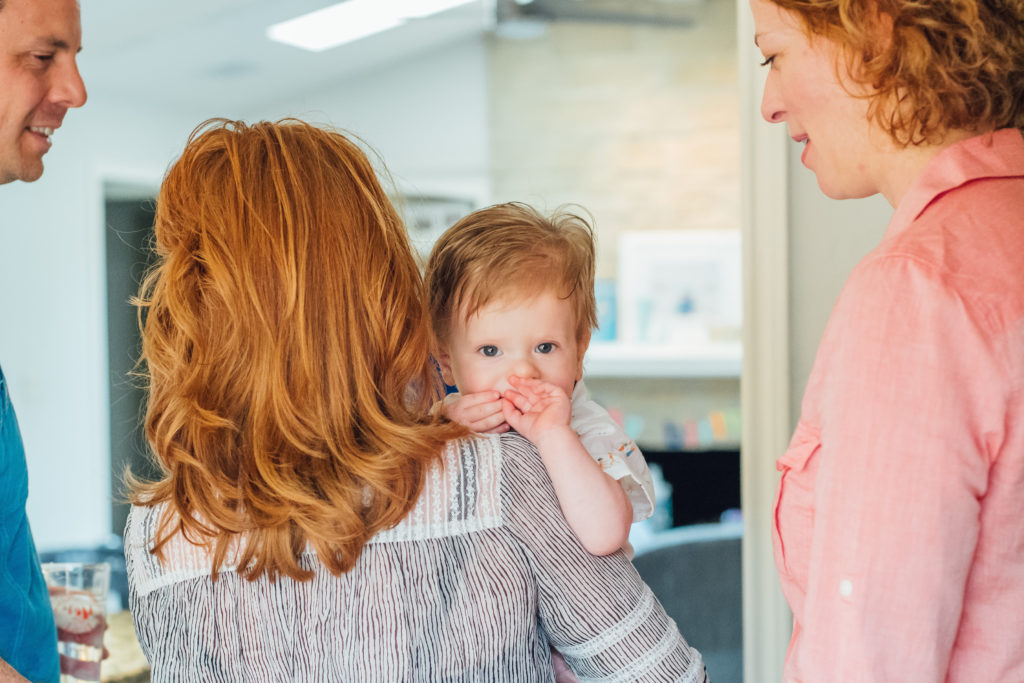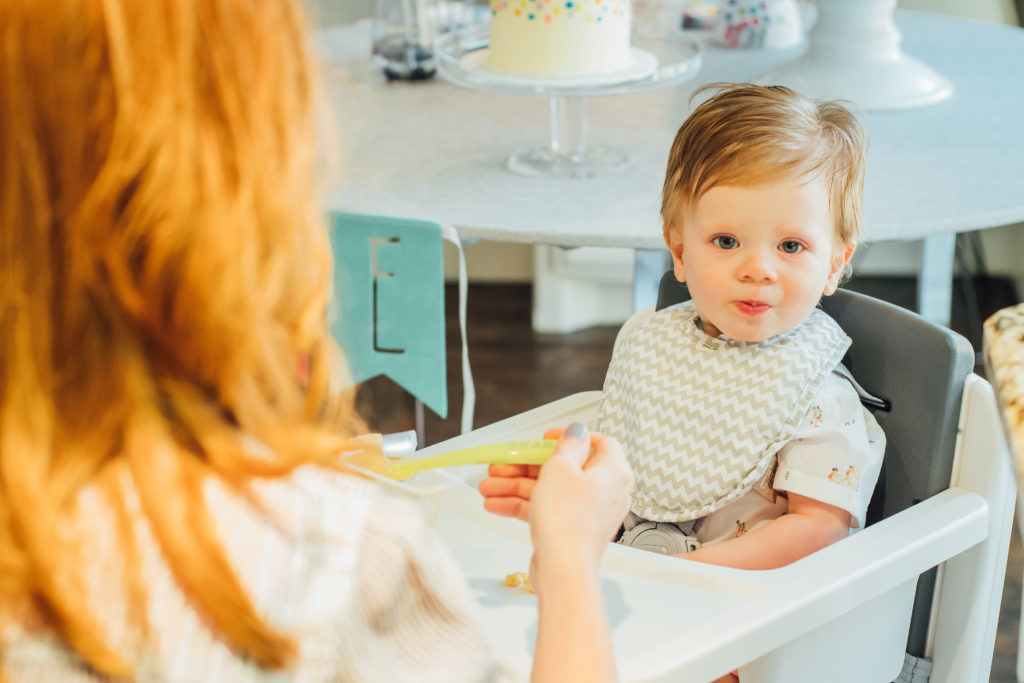 Lincoln took an extremely long nap as he was not feeling himself. Not only was his mollers coming in but he was fighting an ear infection which I didn't know until a week later. So while everyone was waiting for presents and a little smash cake, Lincoln had to get a little lunch!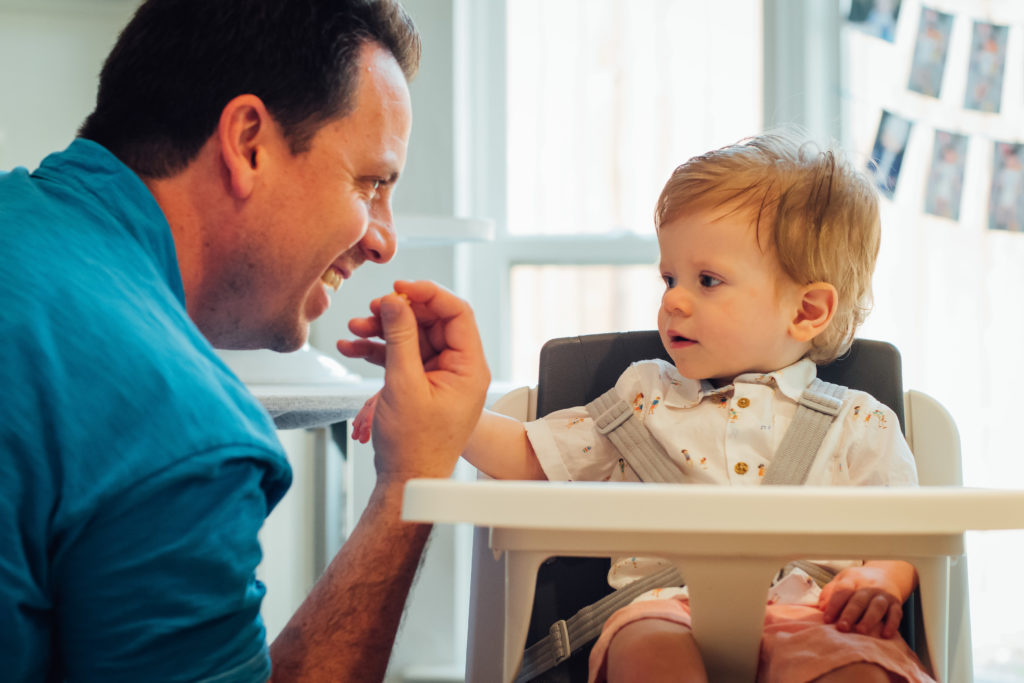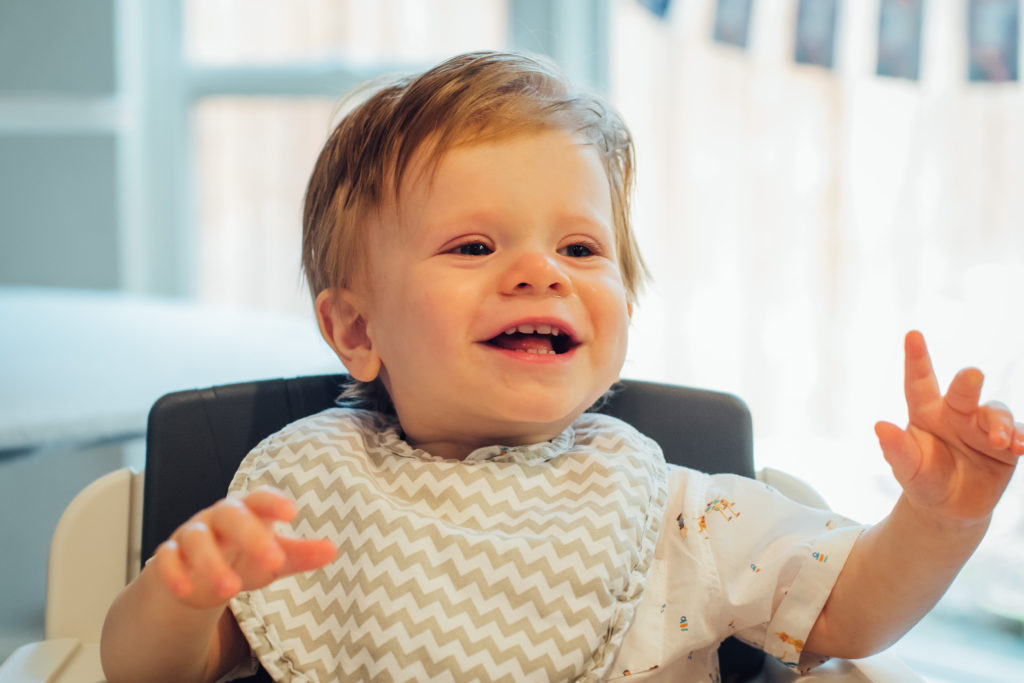 Now ….. little man was fed and ready for the party!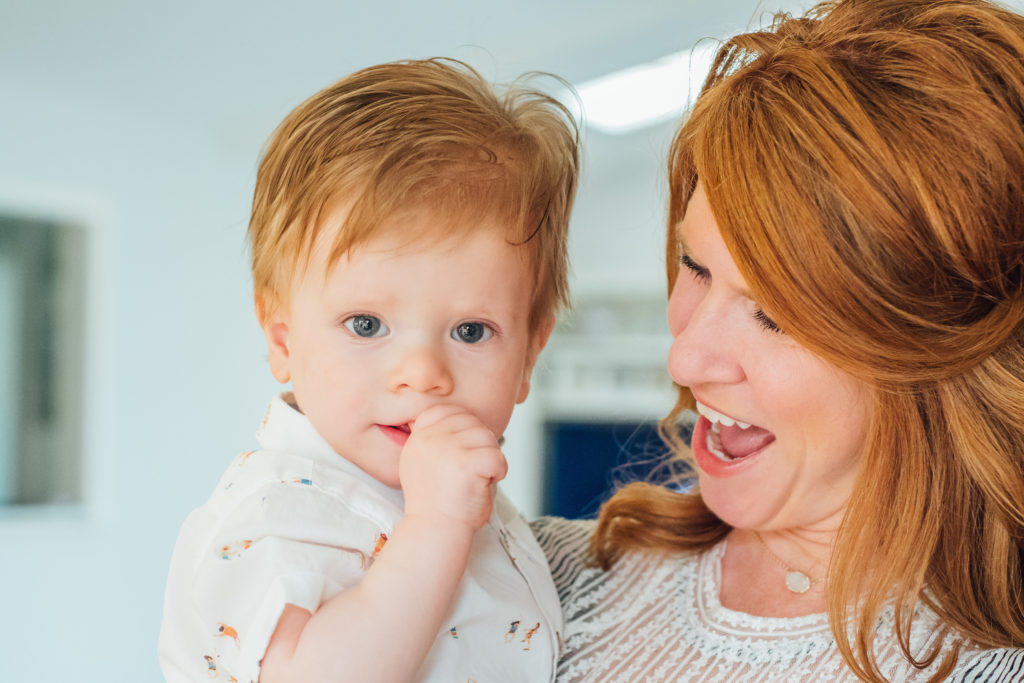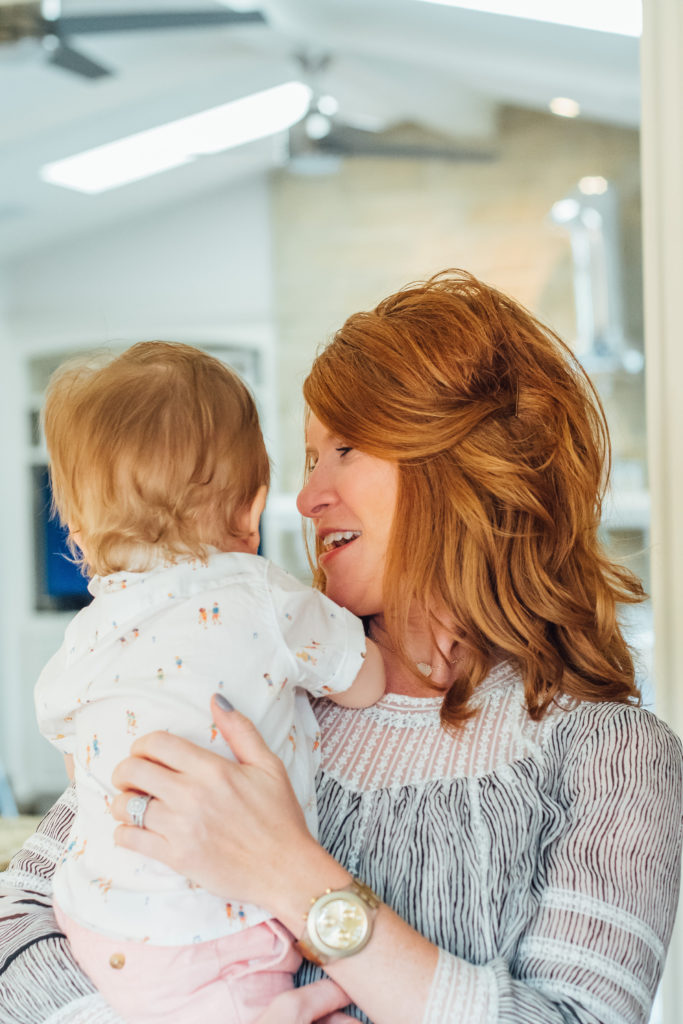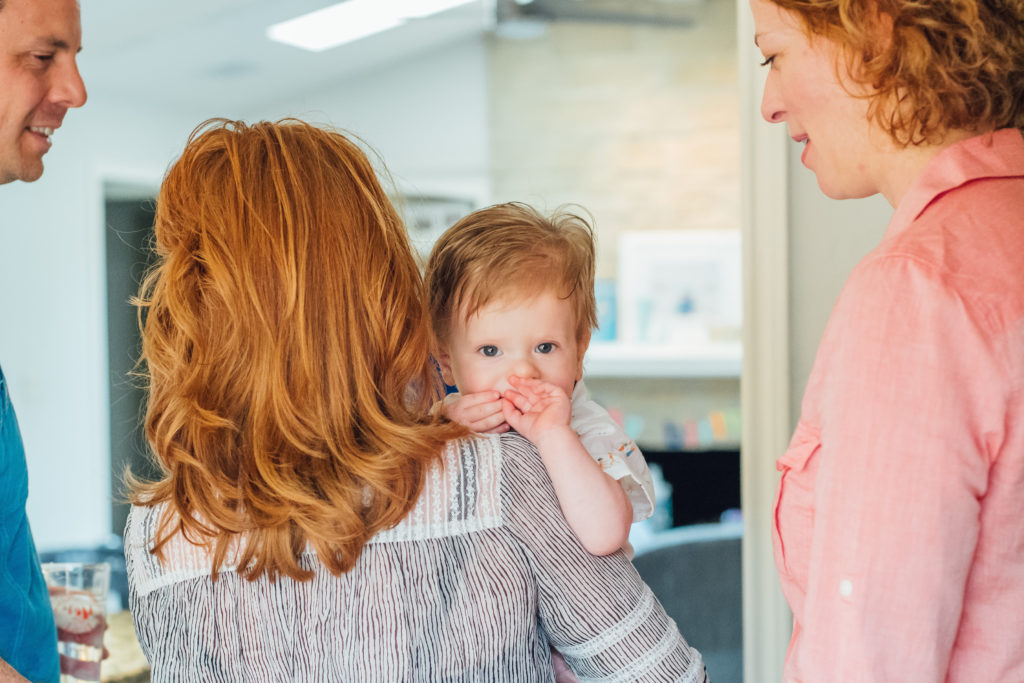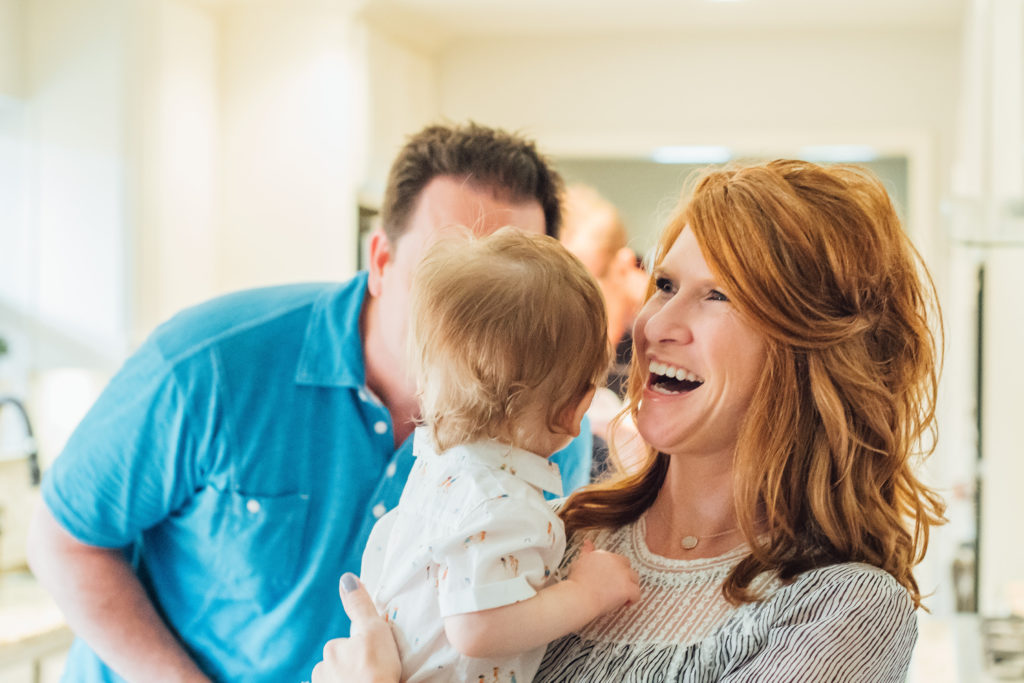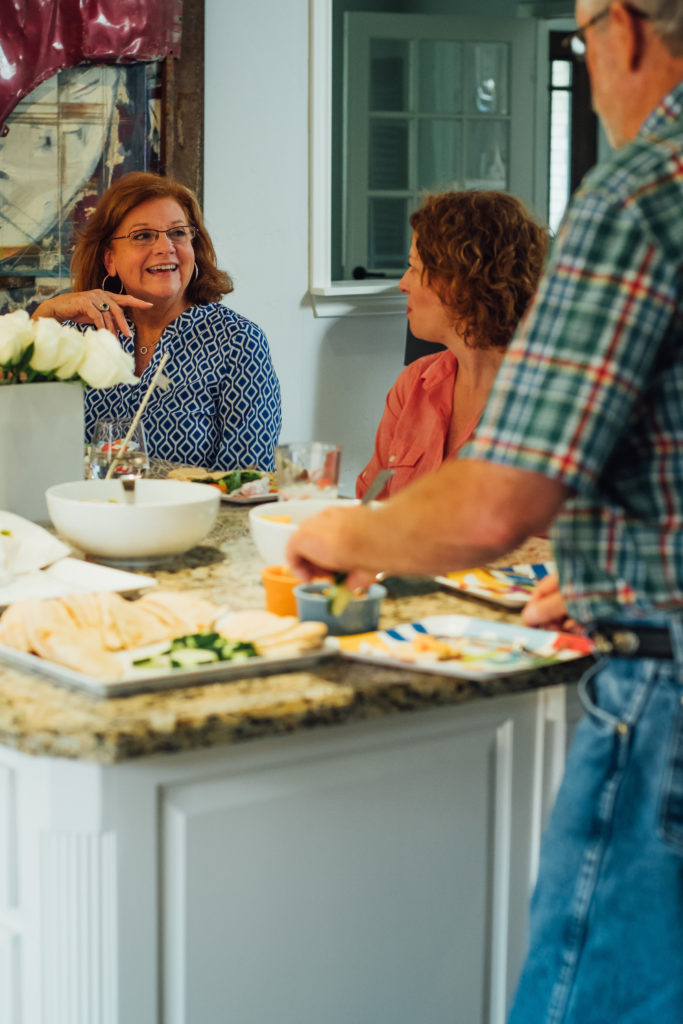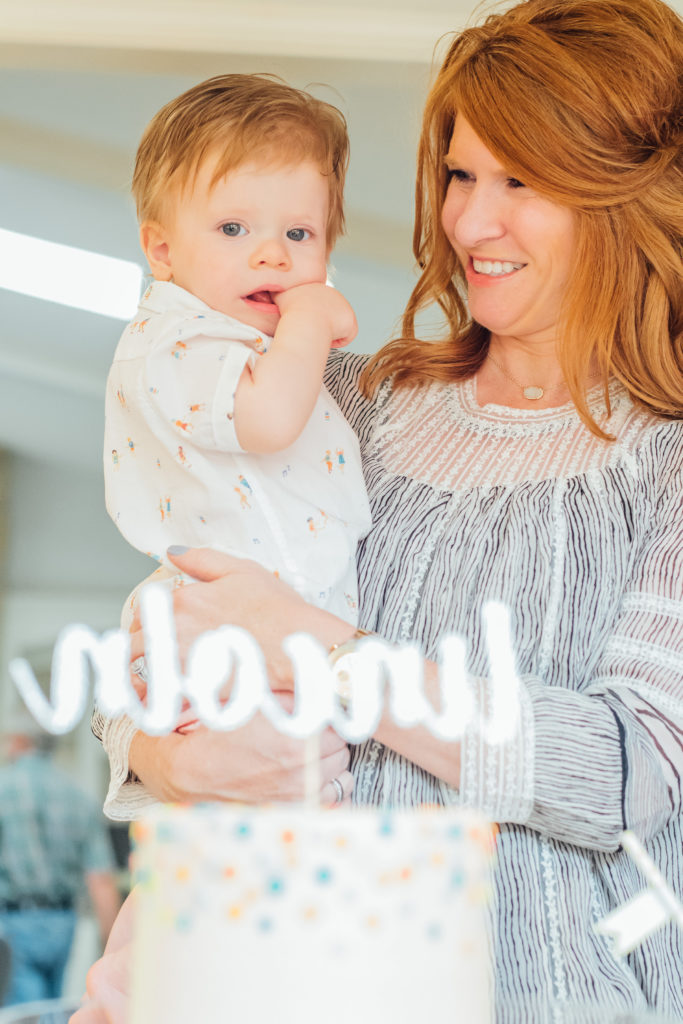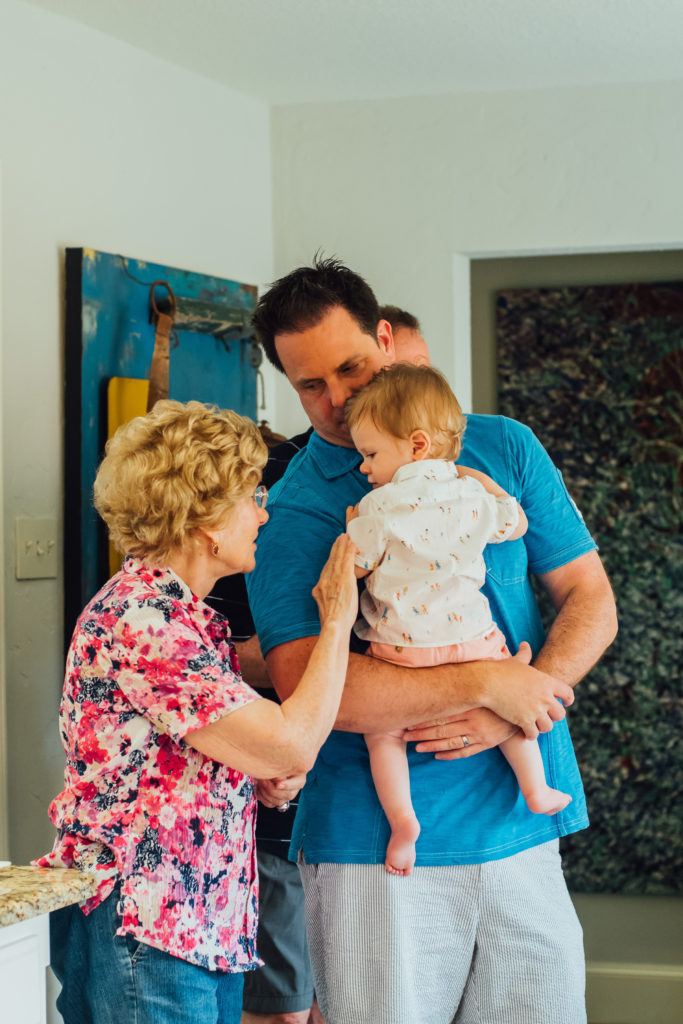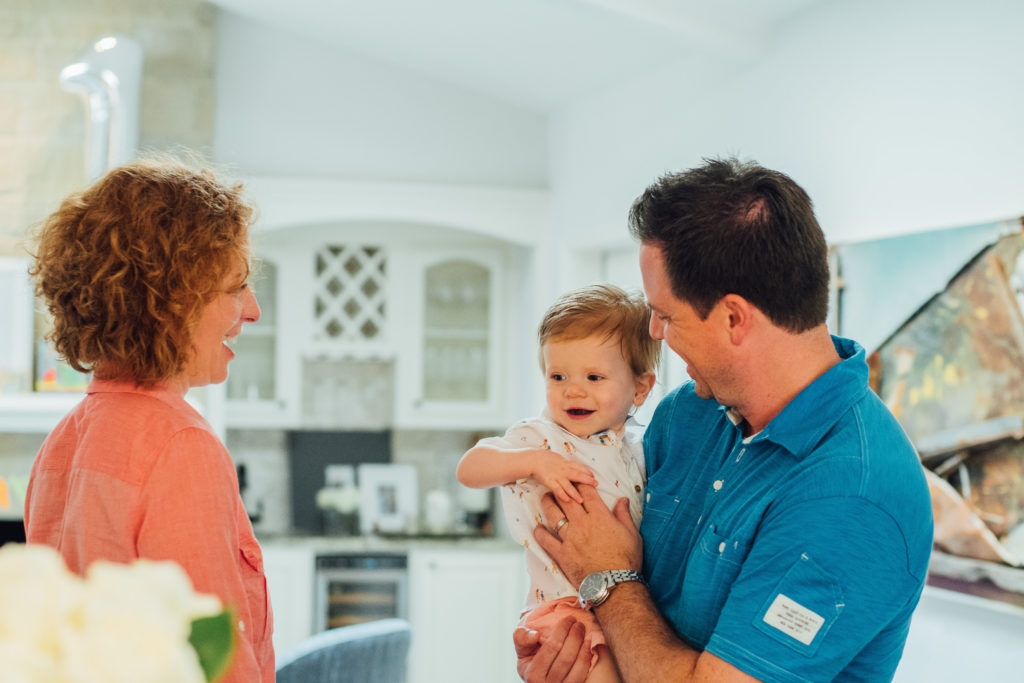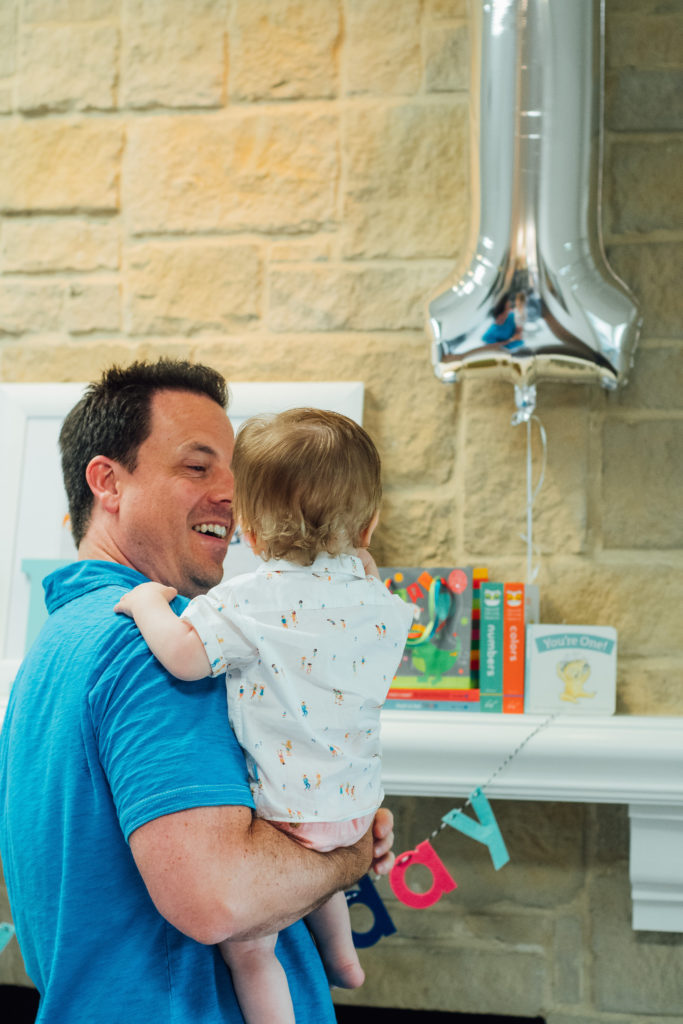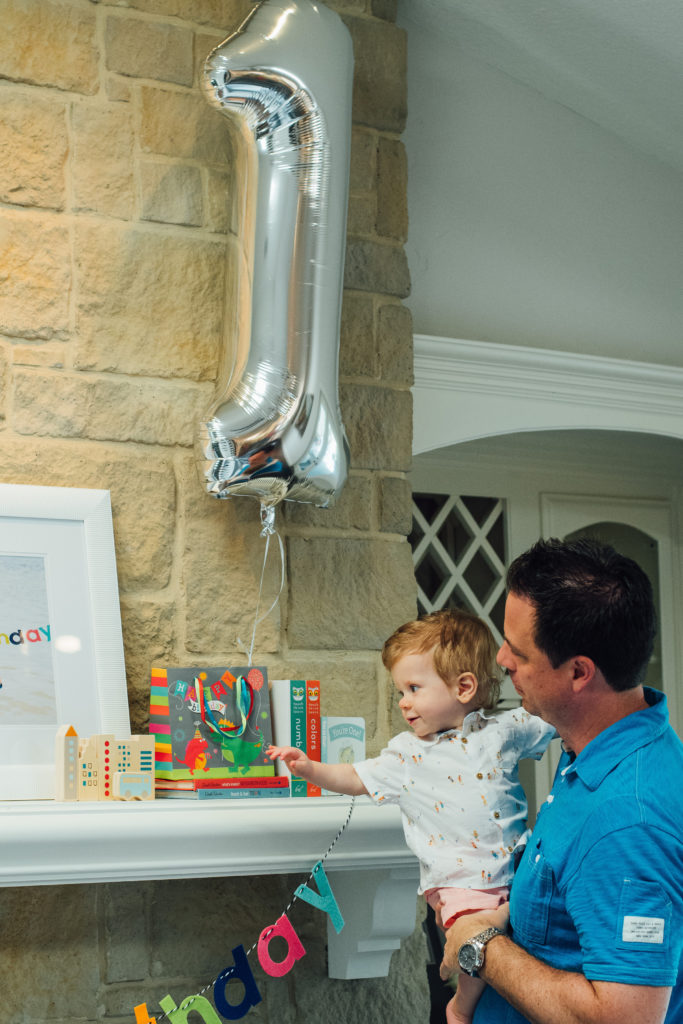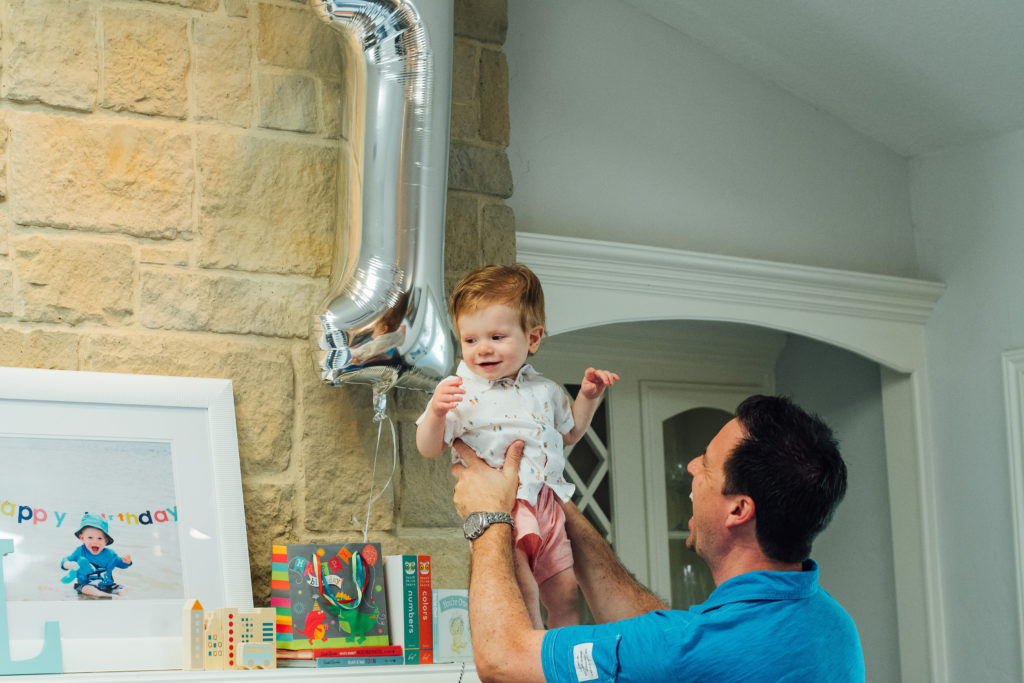 Look at me — I am O N E!!!
We took a quick family photo before the cake smash started. Thankful for a family photo with Lincoln's grandparents and great grandma who all traveled for the lil party! Of course we were missing alot of family since they all live in different states but the invitation is open for visitors anytime!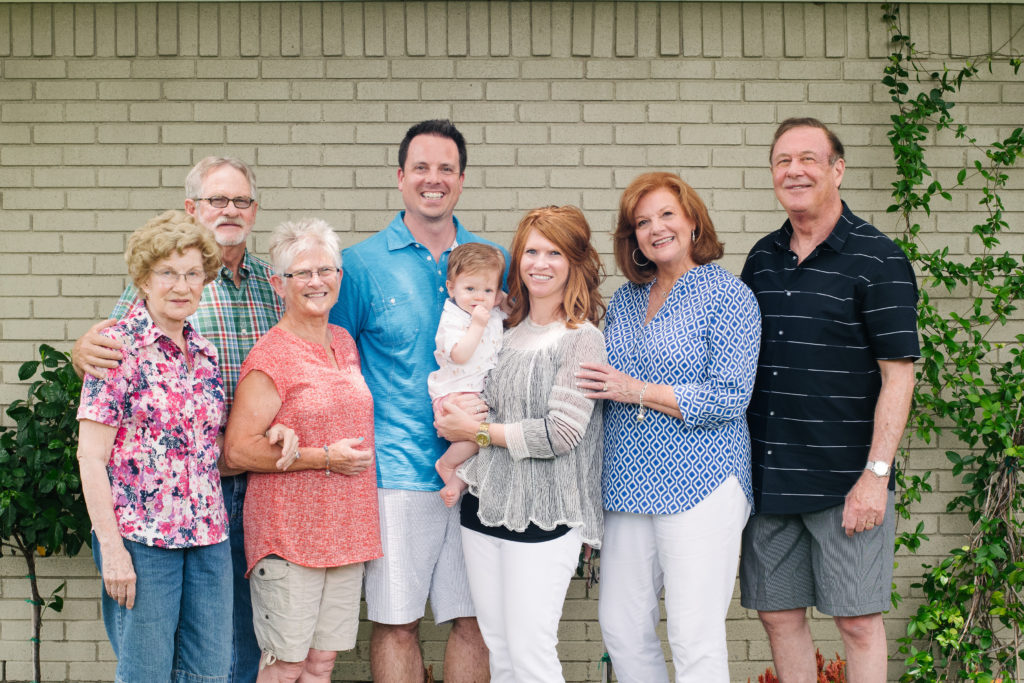 We quickly stripped Lincoln down so we could clean him up quickly after as we thought he would really dig into the SMASH CAKE.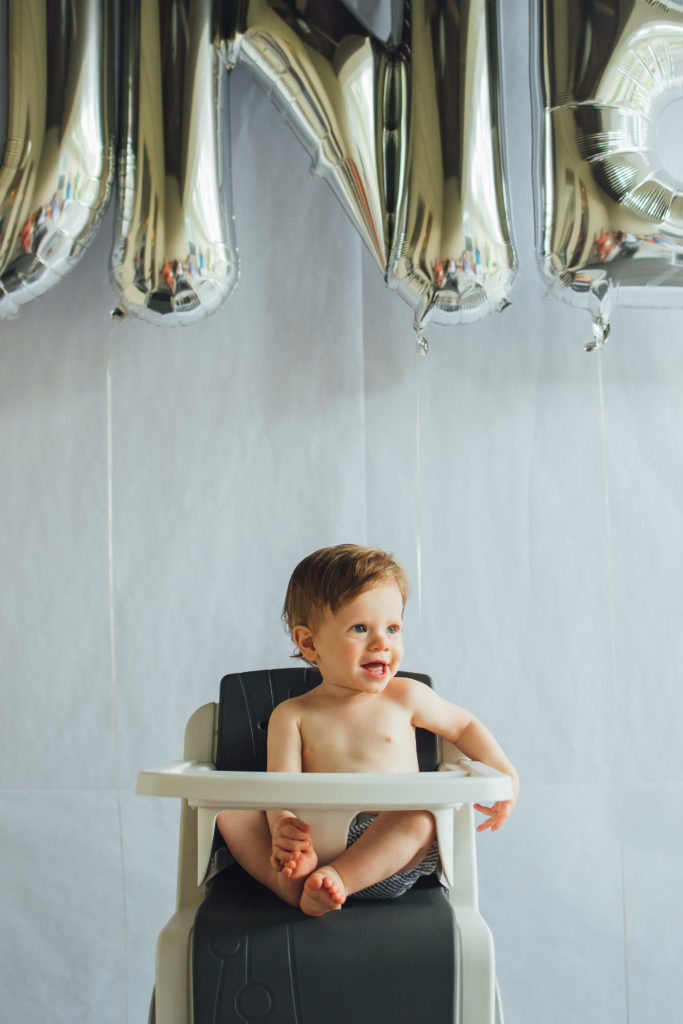 I am ready … lets do this!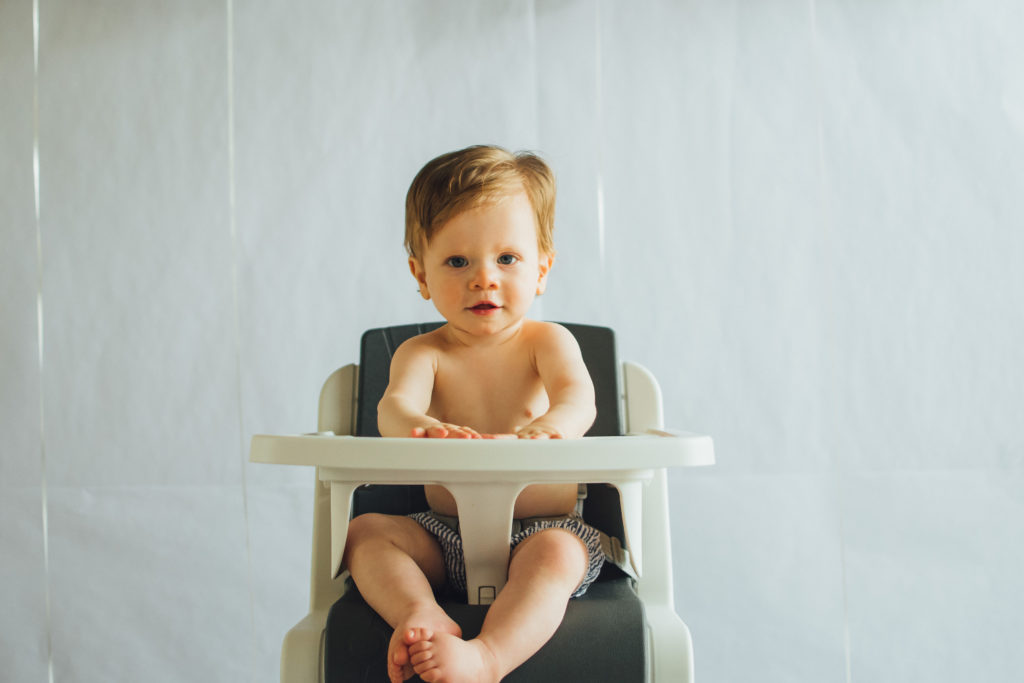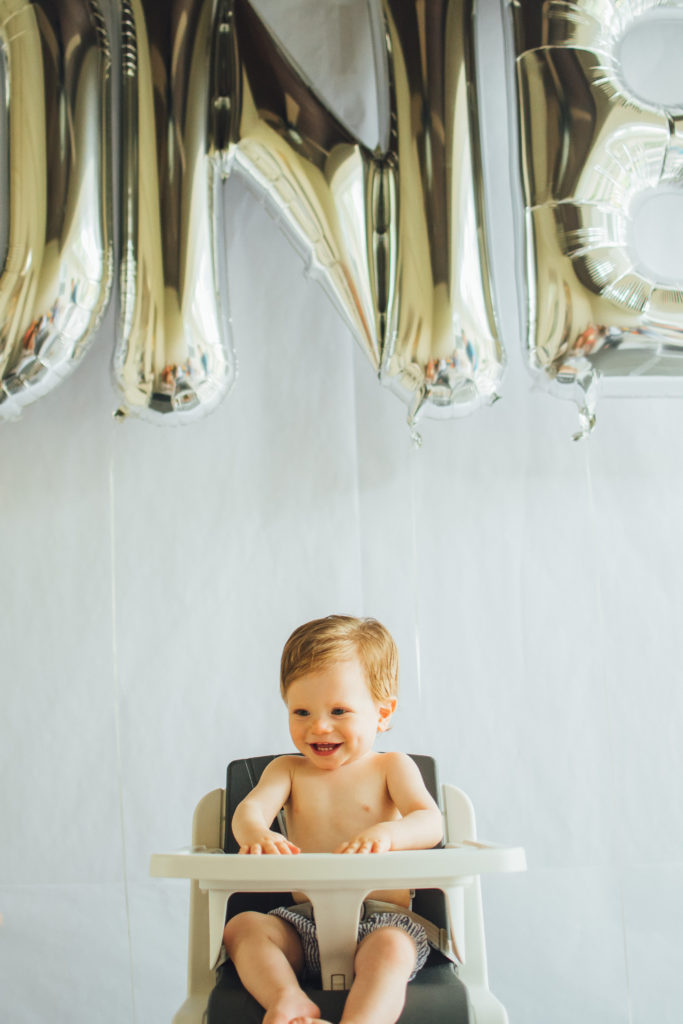 The big moment of the cake hitting his highchair. This guy has a big personality and we were sad he didn't feel 100% to show his true personality.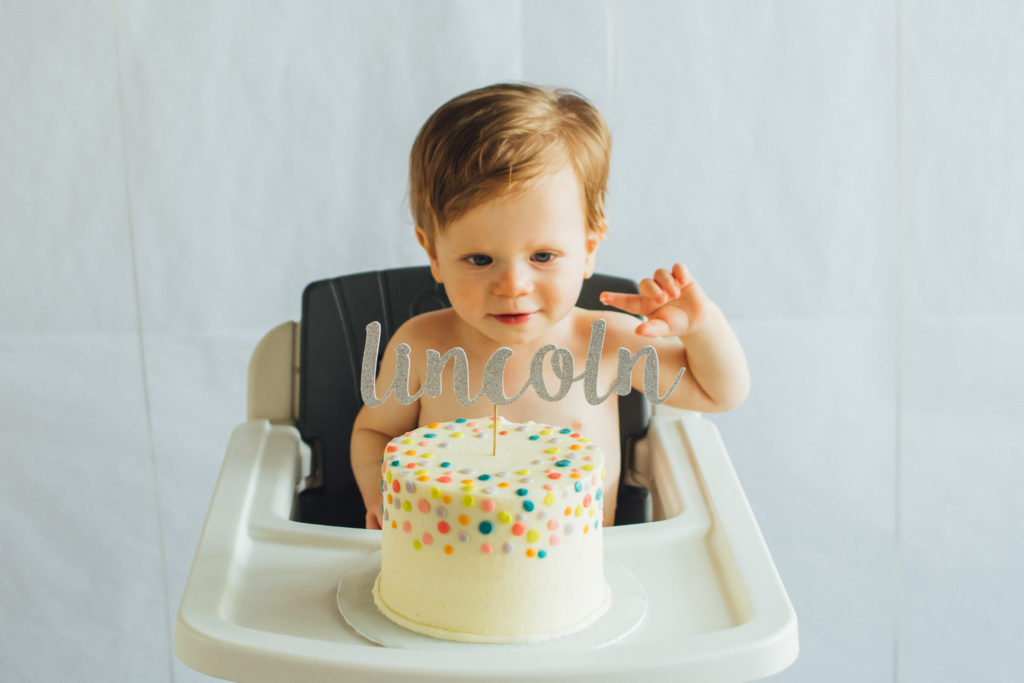 What am I supposed to do with this?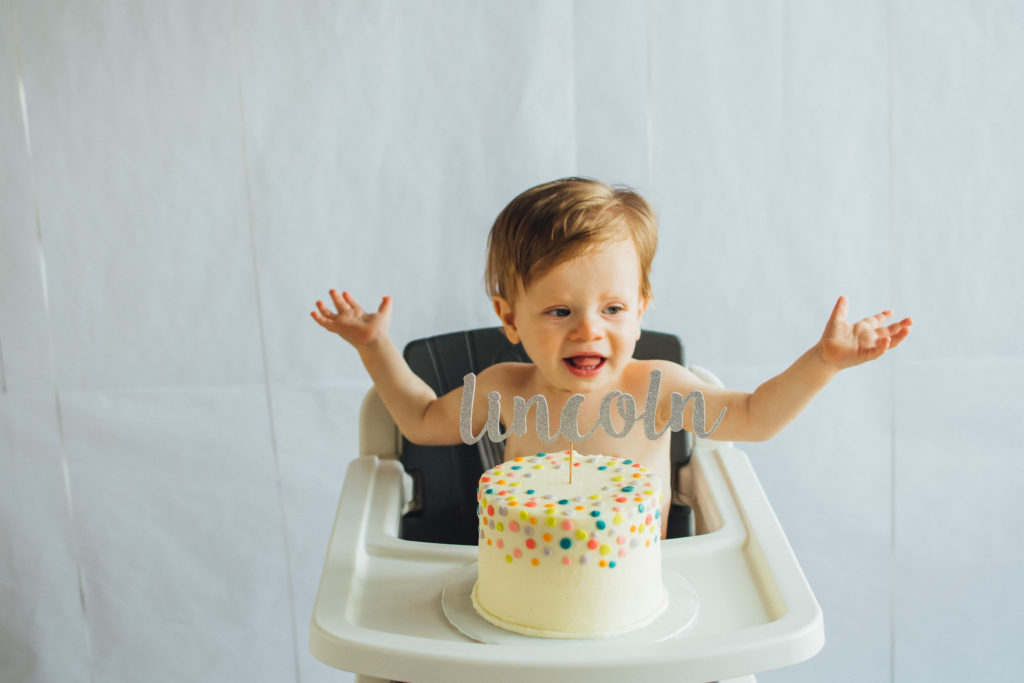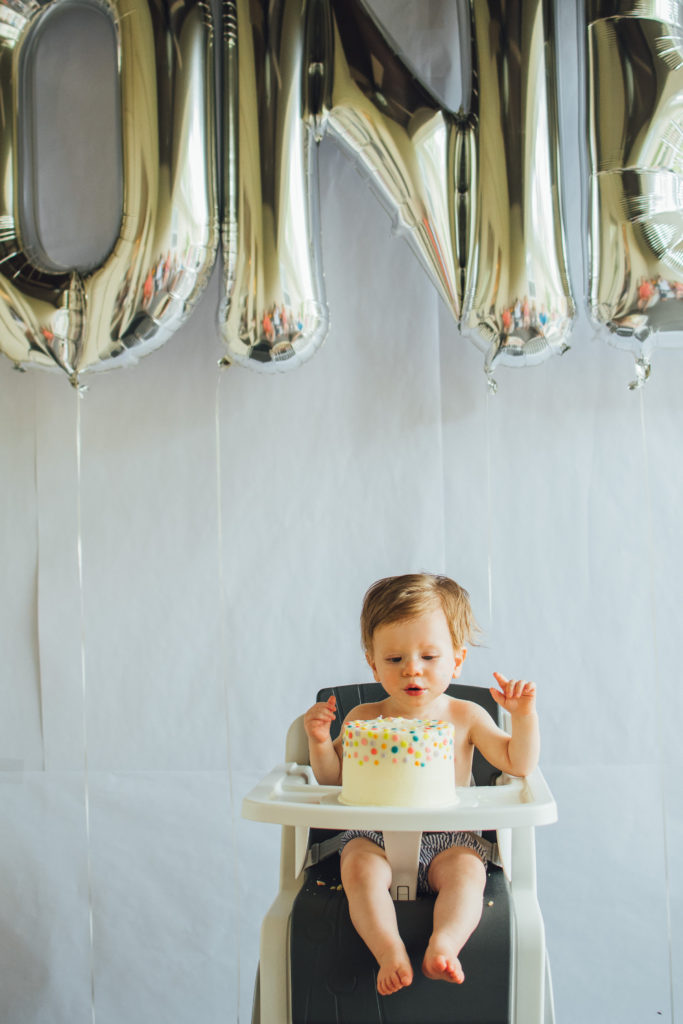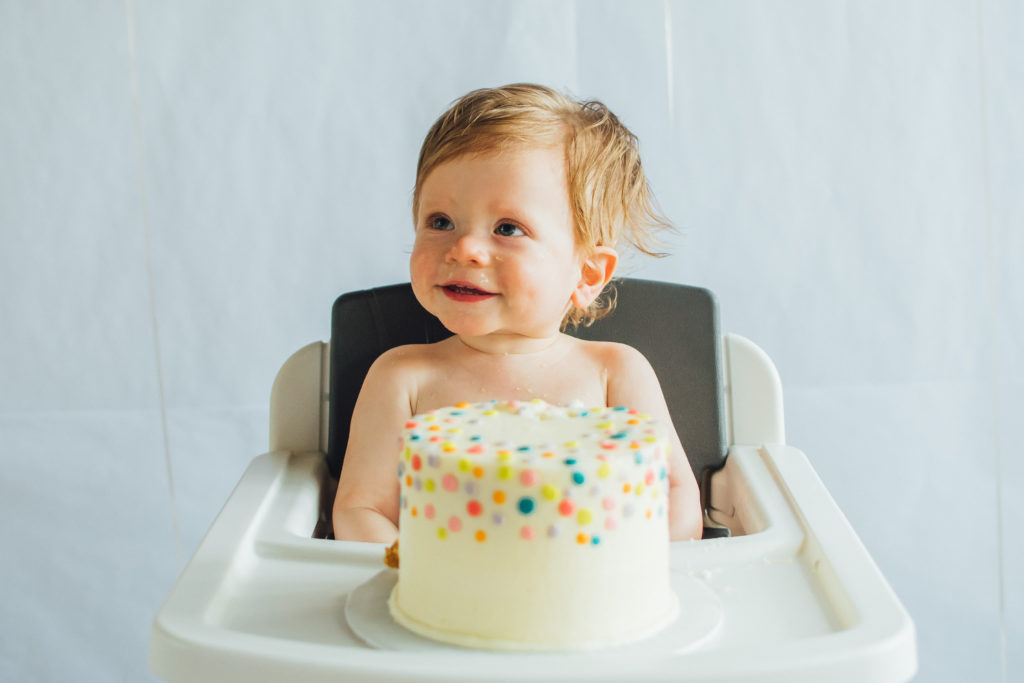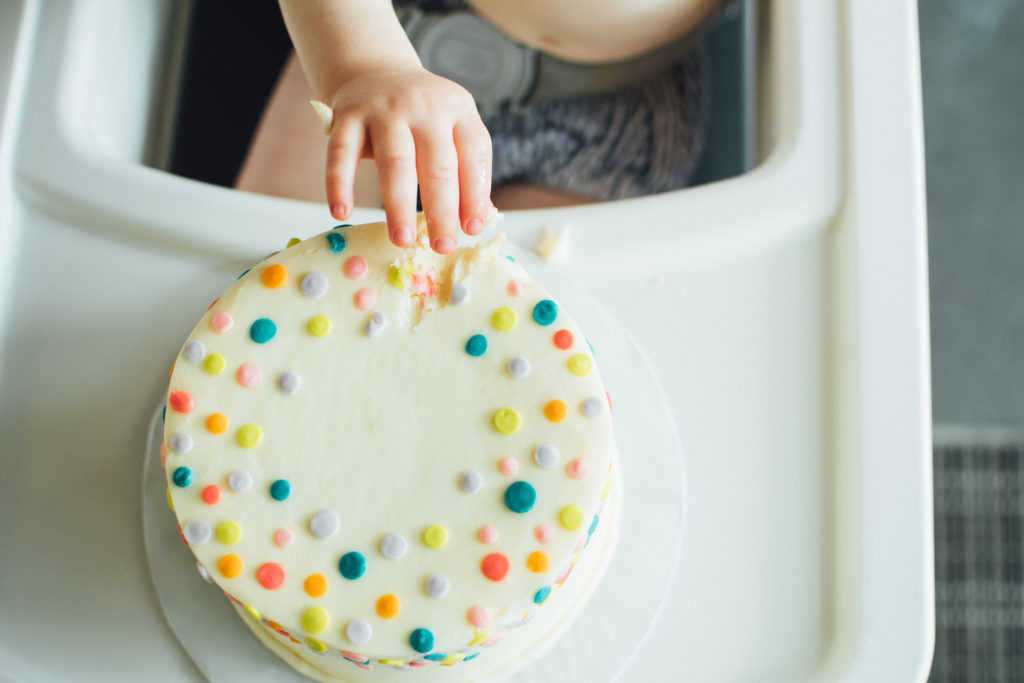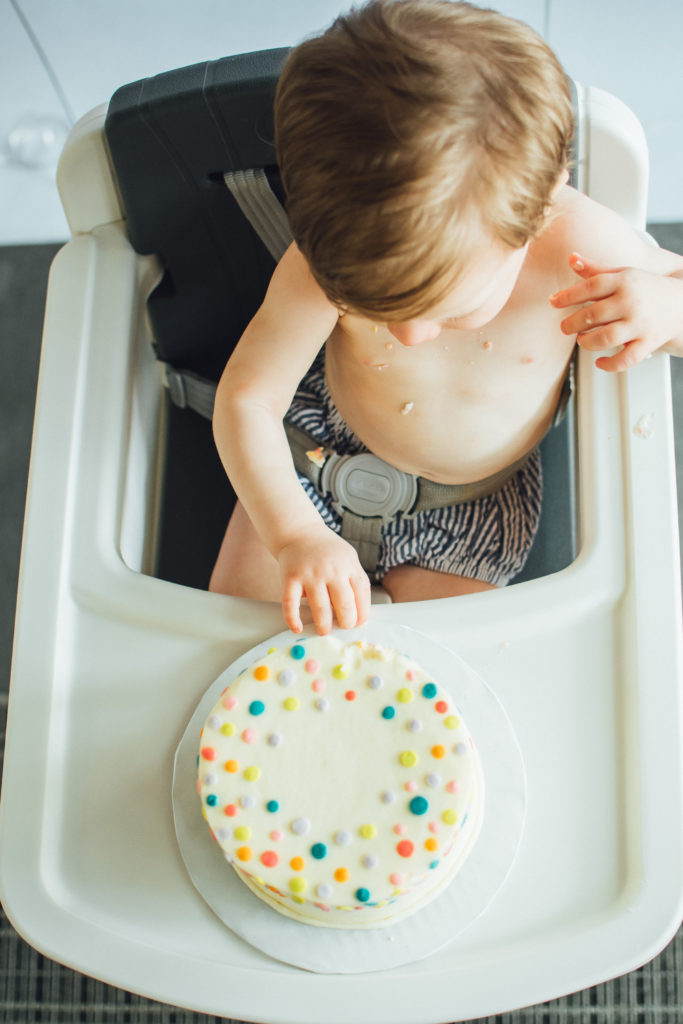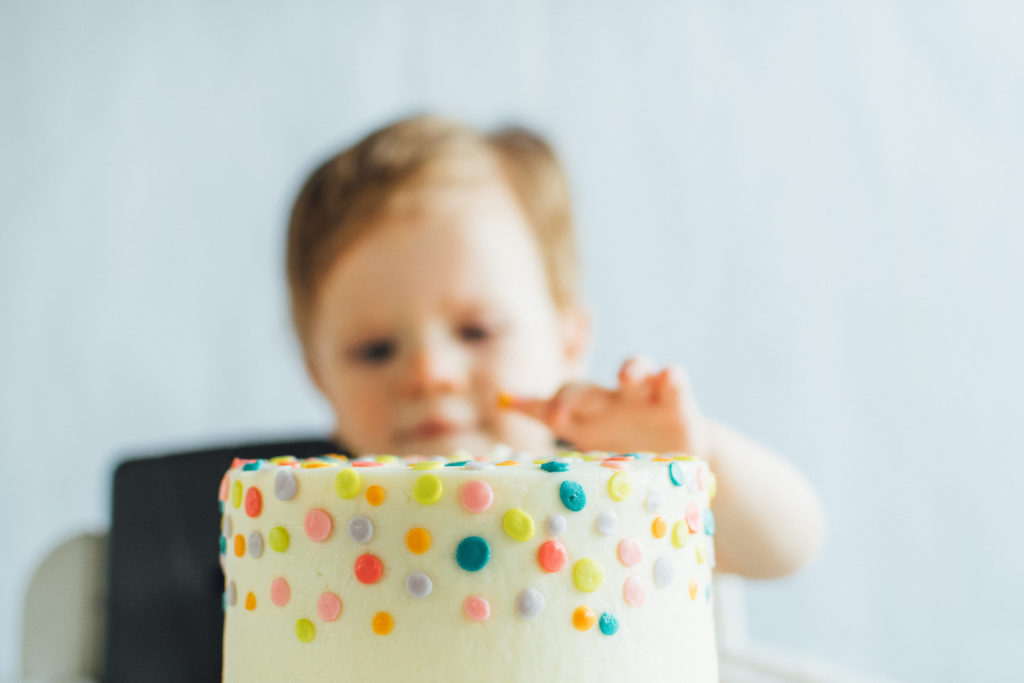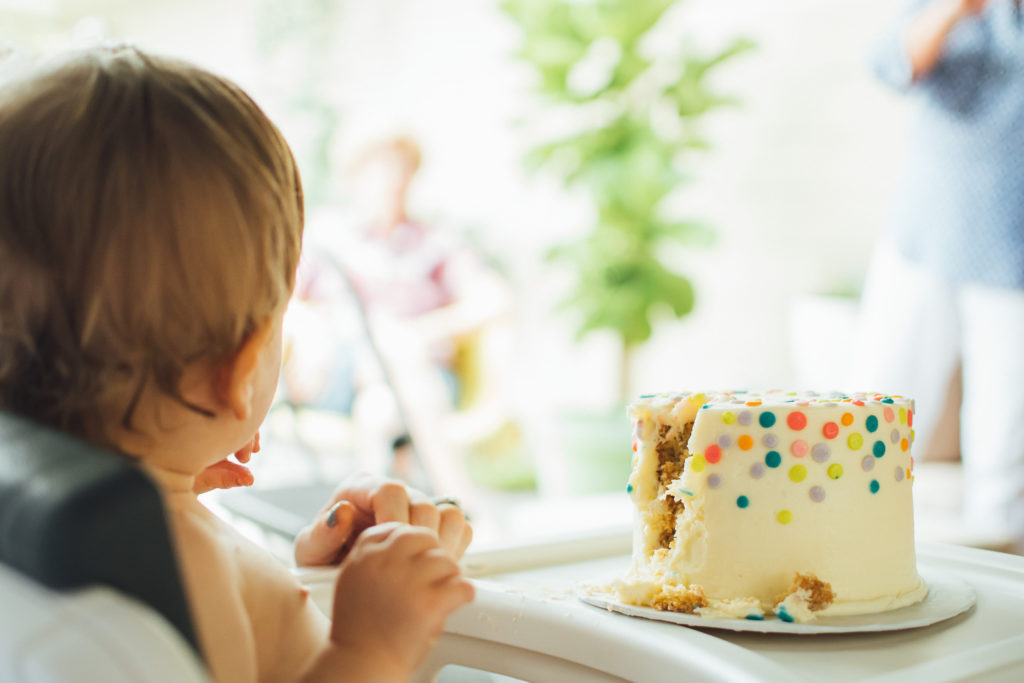 Really guys … this is not fun!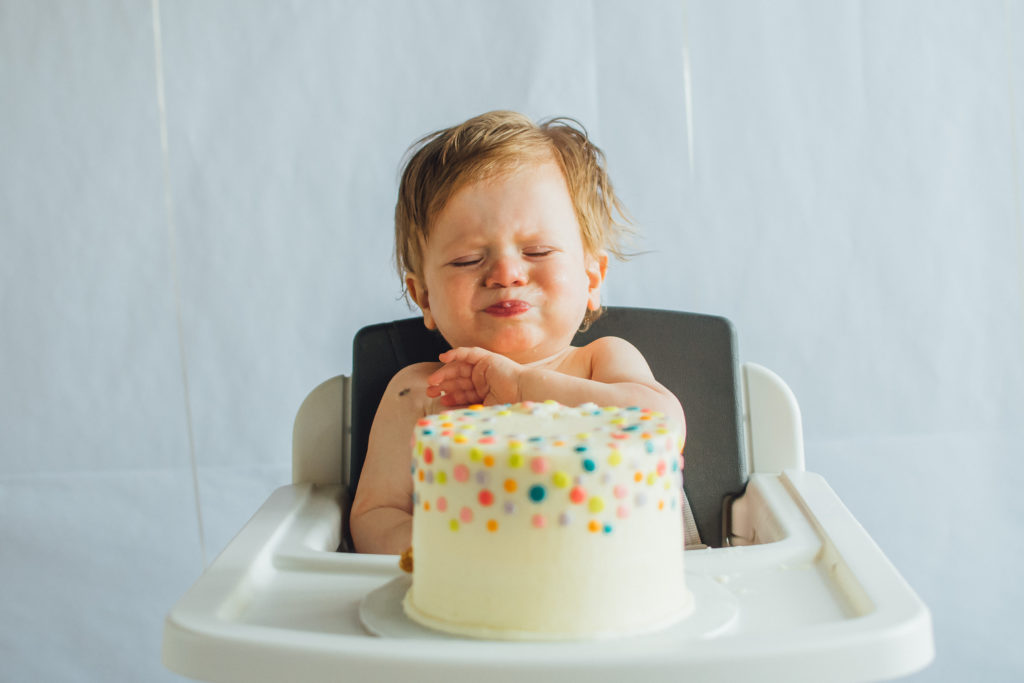 That is it, I am done with this. Please ….. paparazzi, no more! And that friends + family, was the quickest, cleanest SMASH cake / birthday celebration we could have ever imagined. We were anticipating a bath after, but of course that was not necessary. So we did a quick wipe so we could get dressed and get to the presents!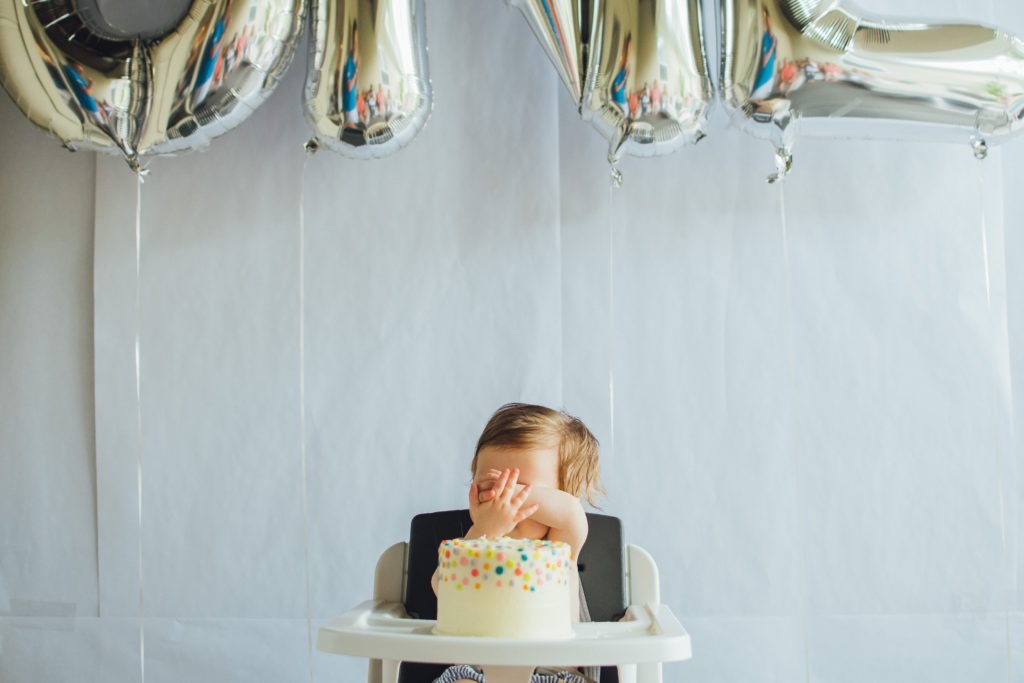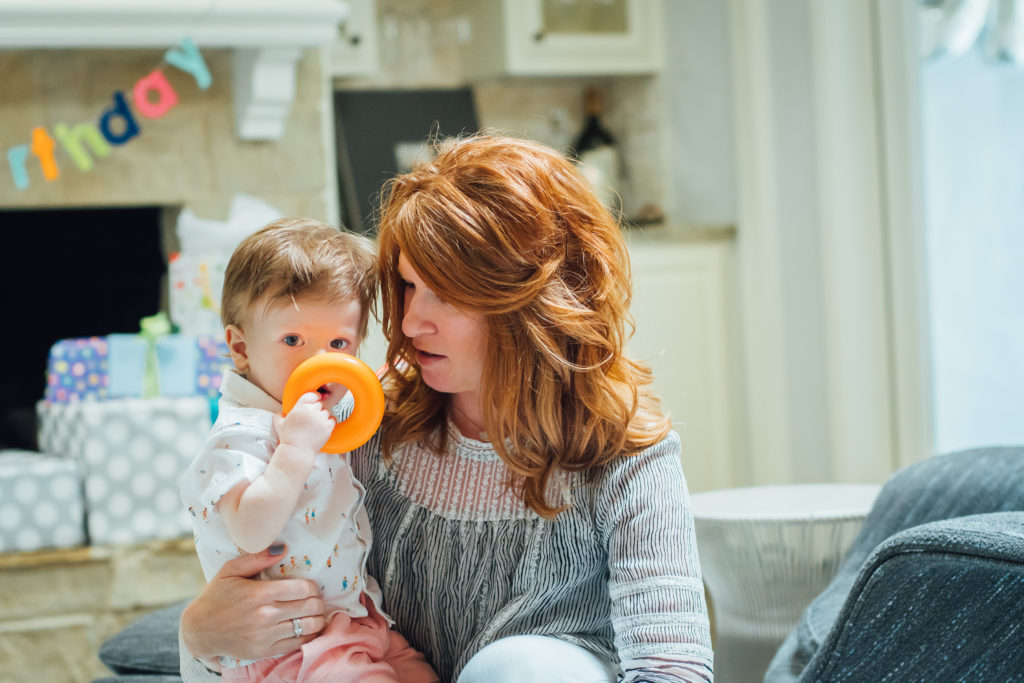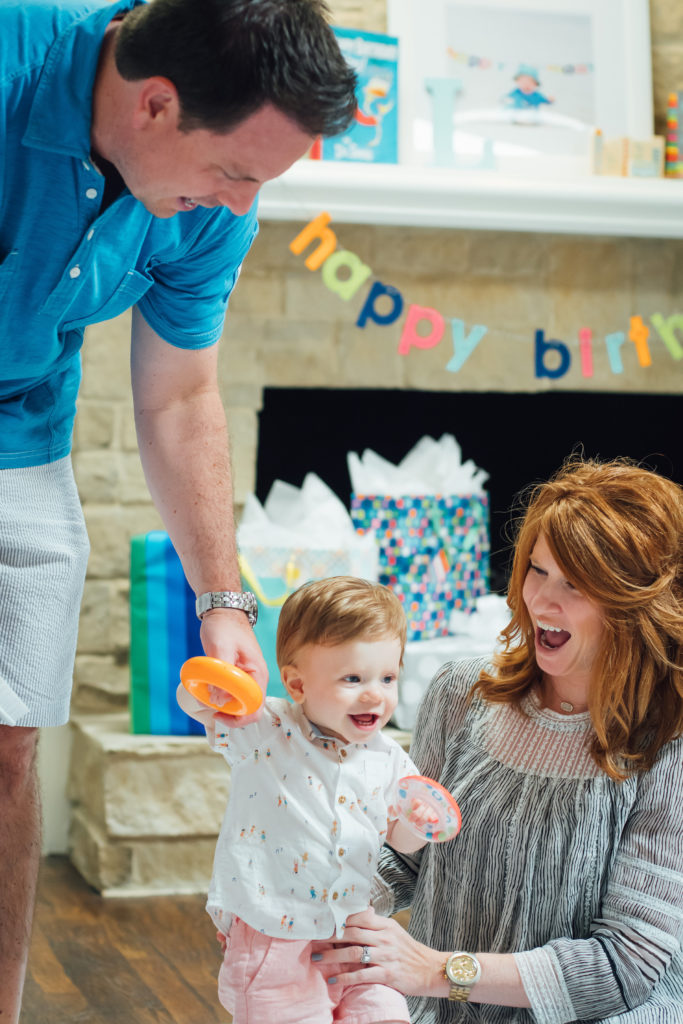 Present 1 … now we are getting a few more smiles back!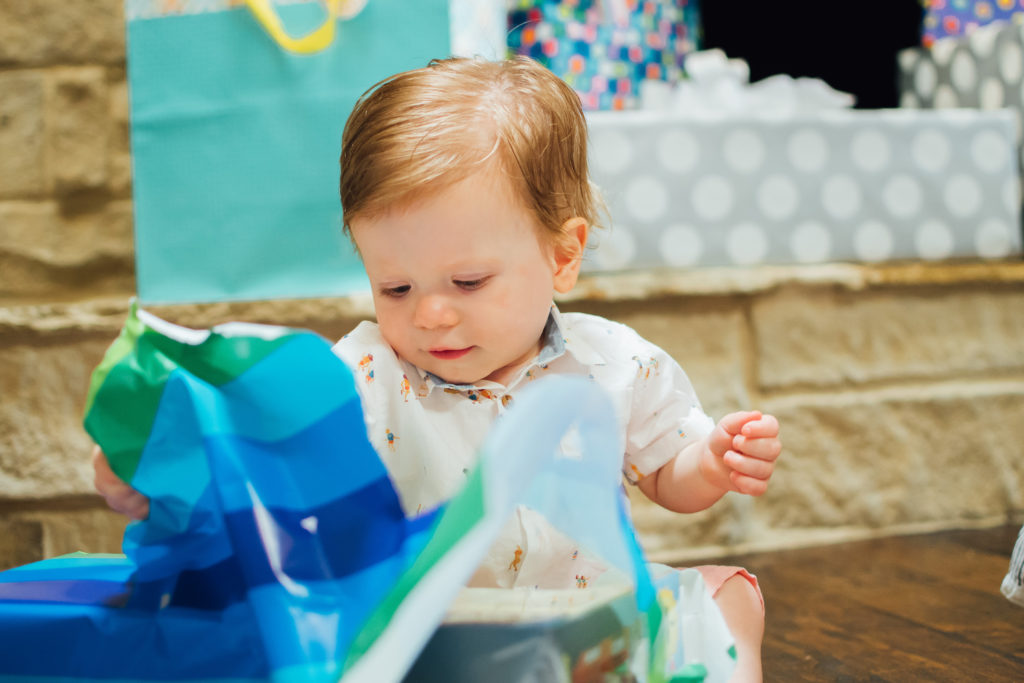 Thanks Aunt Lil for my cool cars. This was definitely a favorite gift. Toys with wheels are certainly a big hit with this little guy.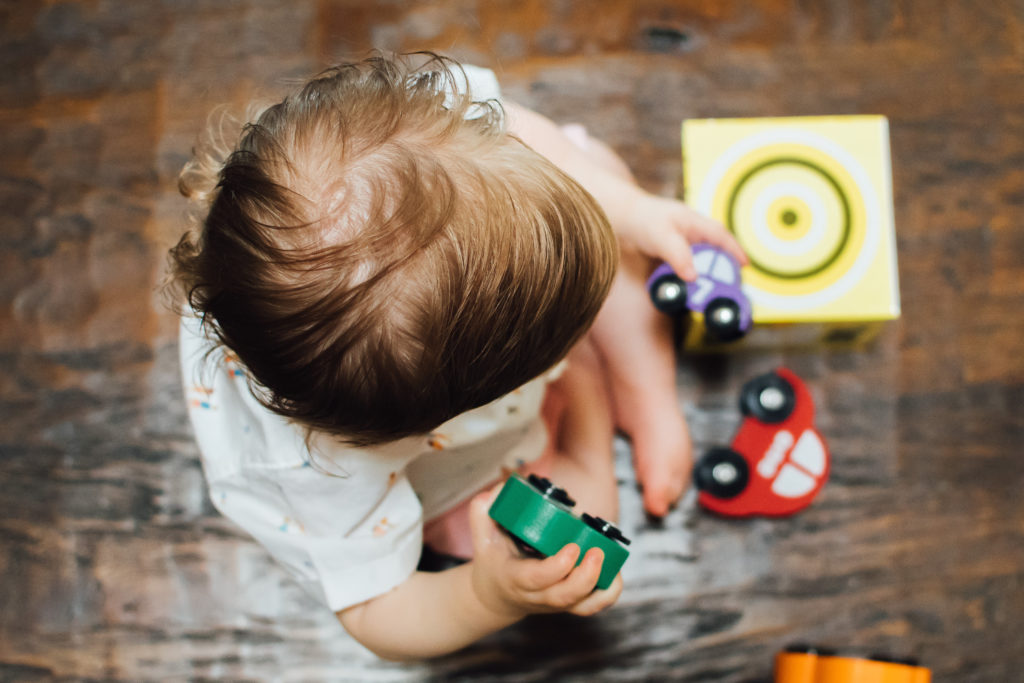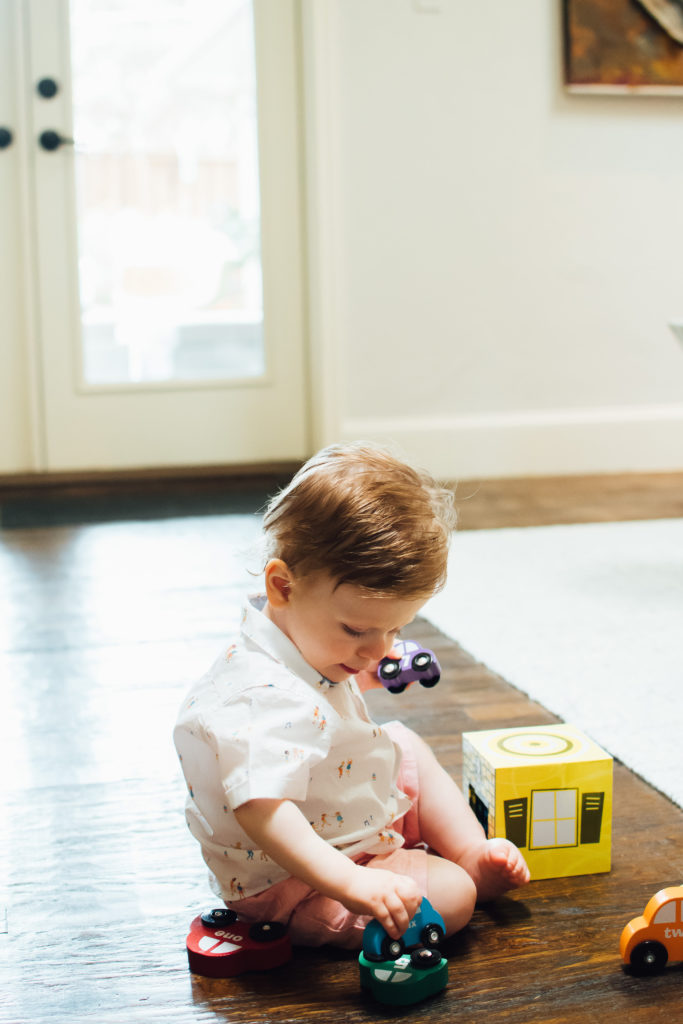 Trains and Cars … this is going to be fun for many hours, days and years to come!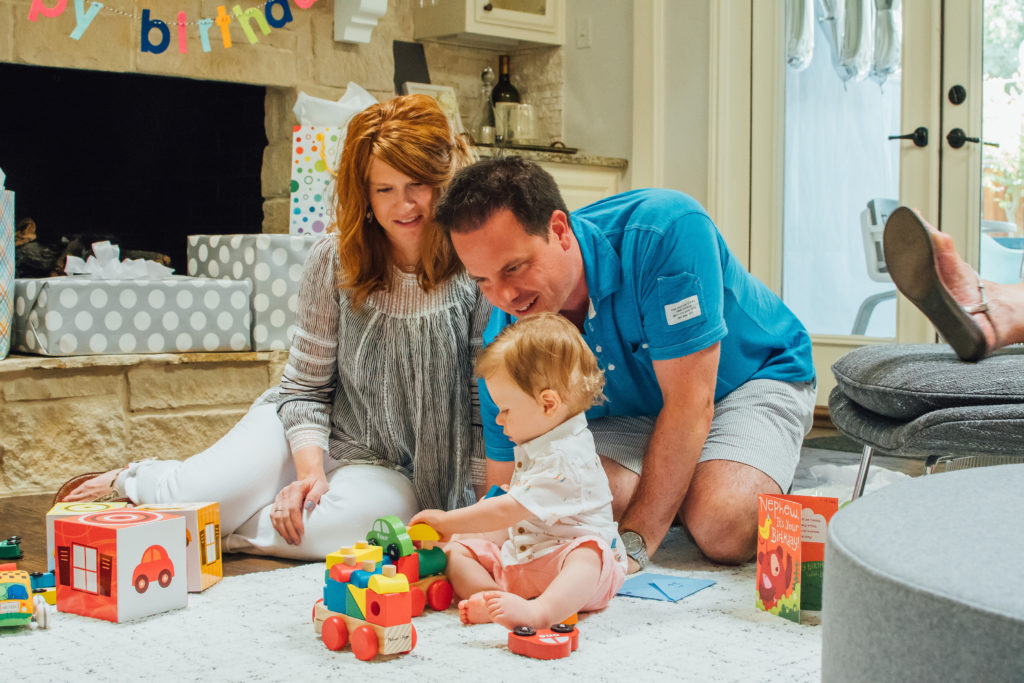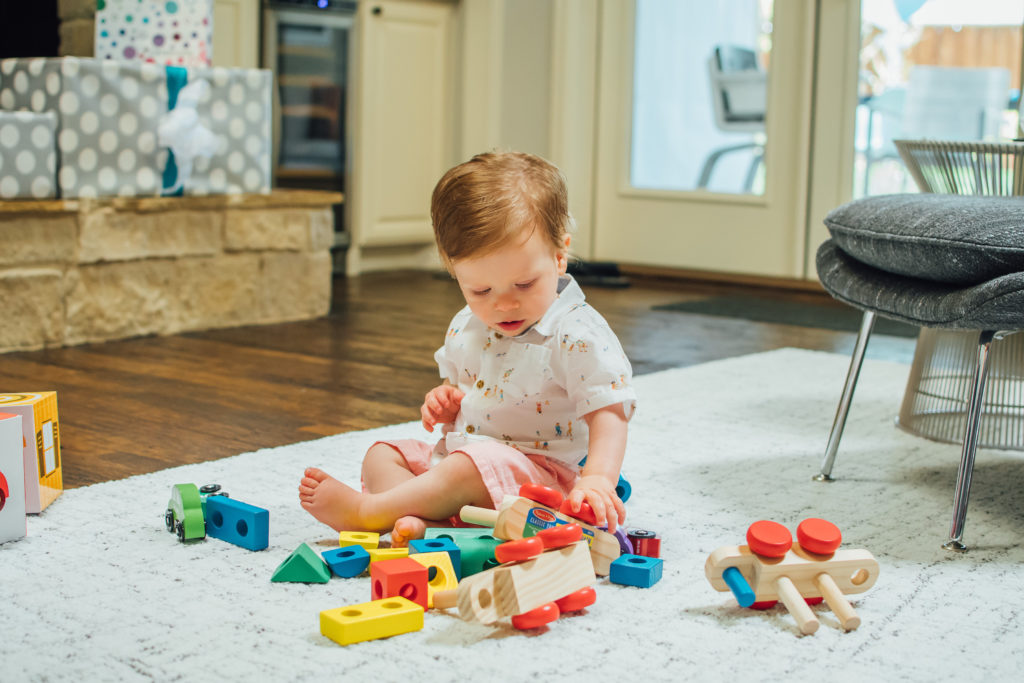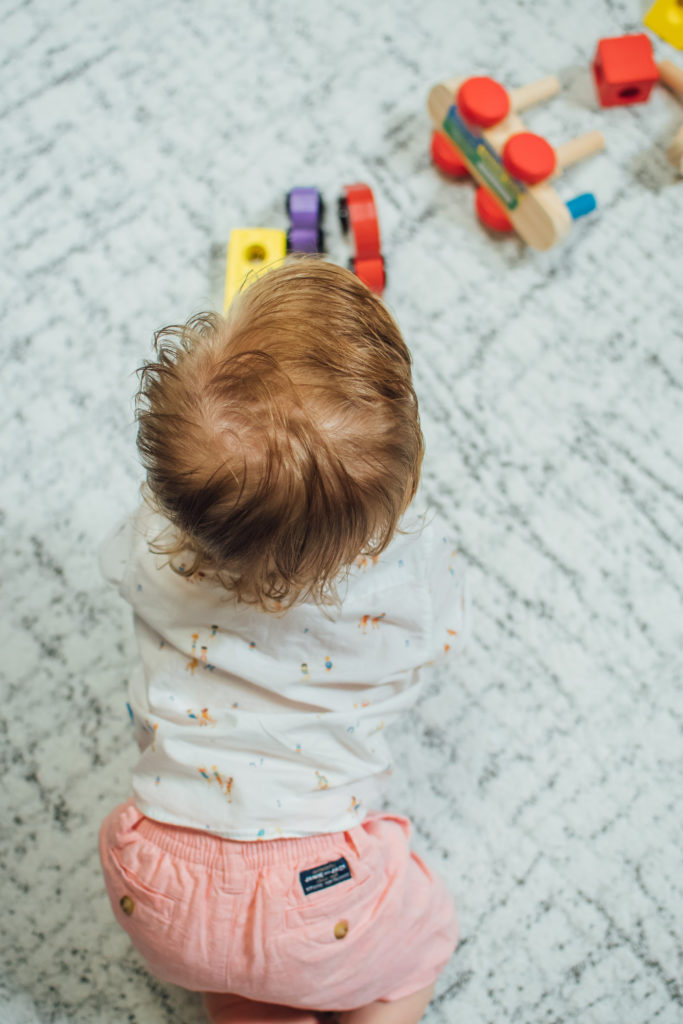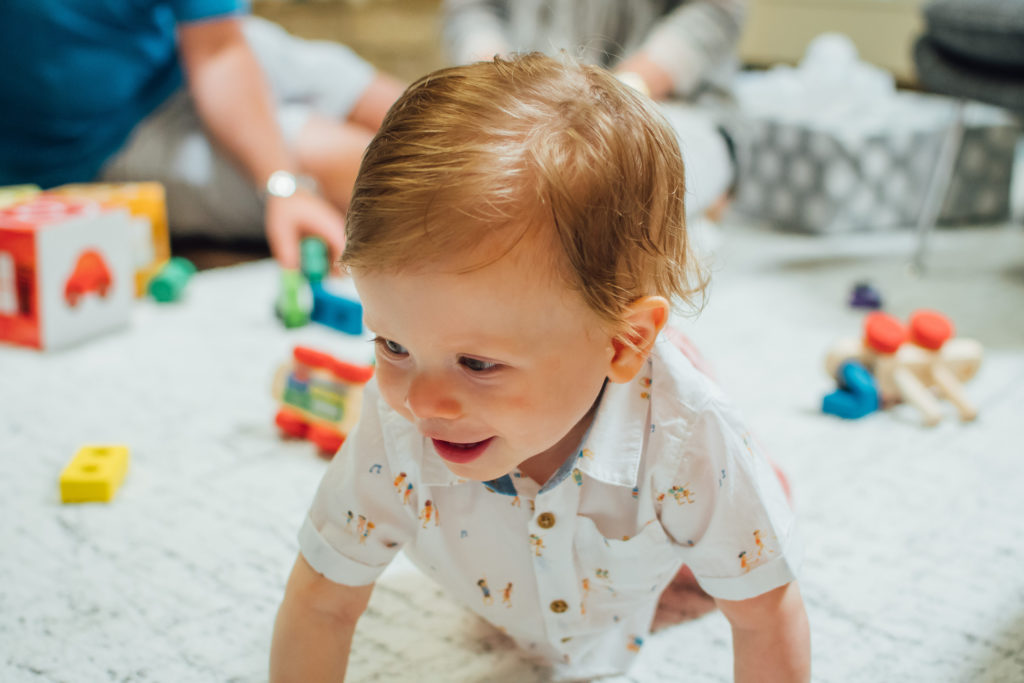 Thanks everyone for helping me celebrate my BIG ONE! And thanks to our sweet photographer friend Megan from ParkBench Photography for catching the details so MOM would not miss all the fun live while holding a camera as I usually do. This was well worth the money and the wonderful photo memories we will always have! 

After the cake smash outside, I relocated the balloons to the mantle and we enjoyed looking at them for another 2 weeks! This was taken on Lincoln's actual Birthday when he had a few laughs! Ah…the fun we will have during the next 365 days of the year.